Original TOSSIT game Purple-Green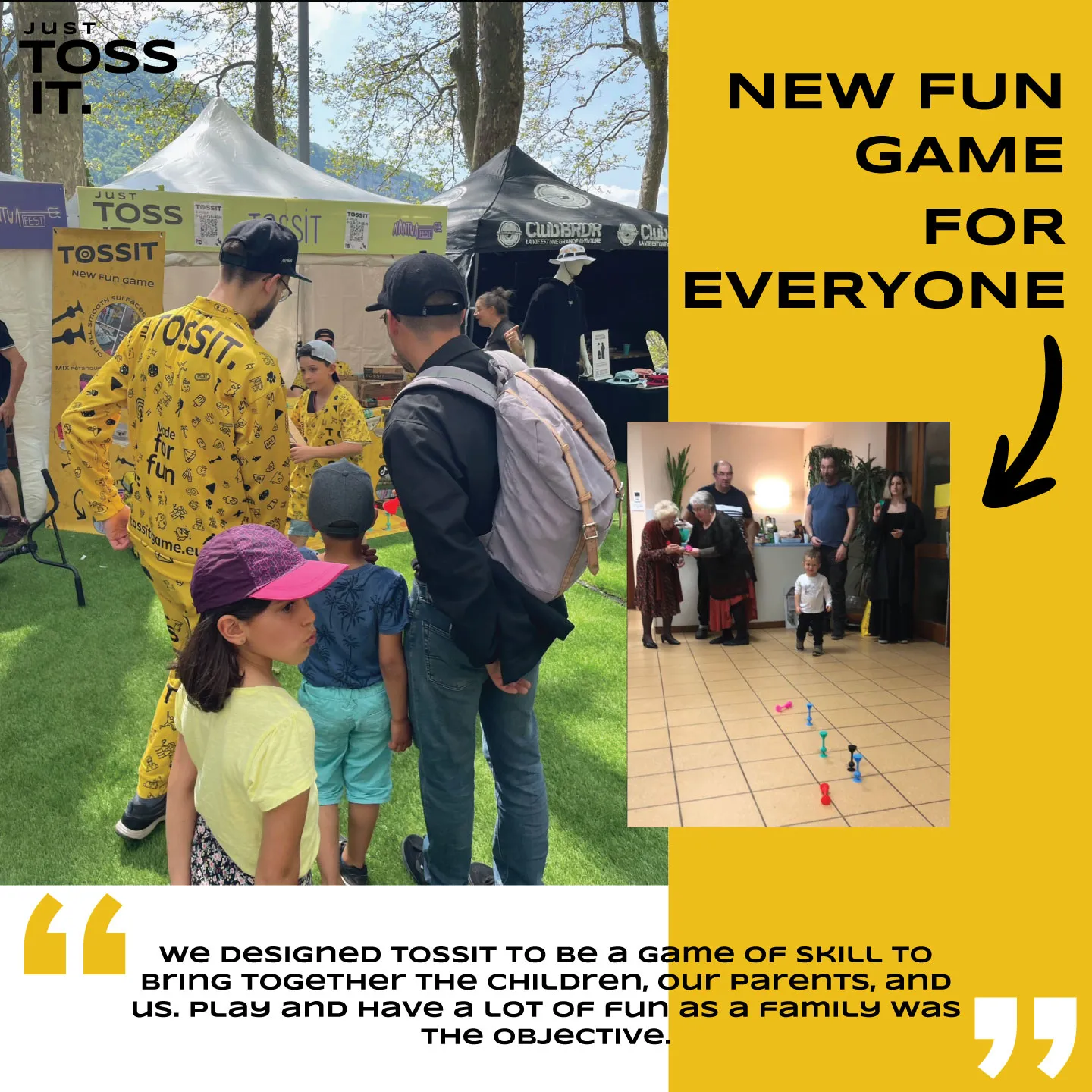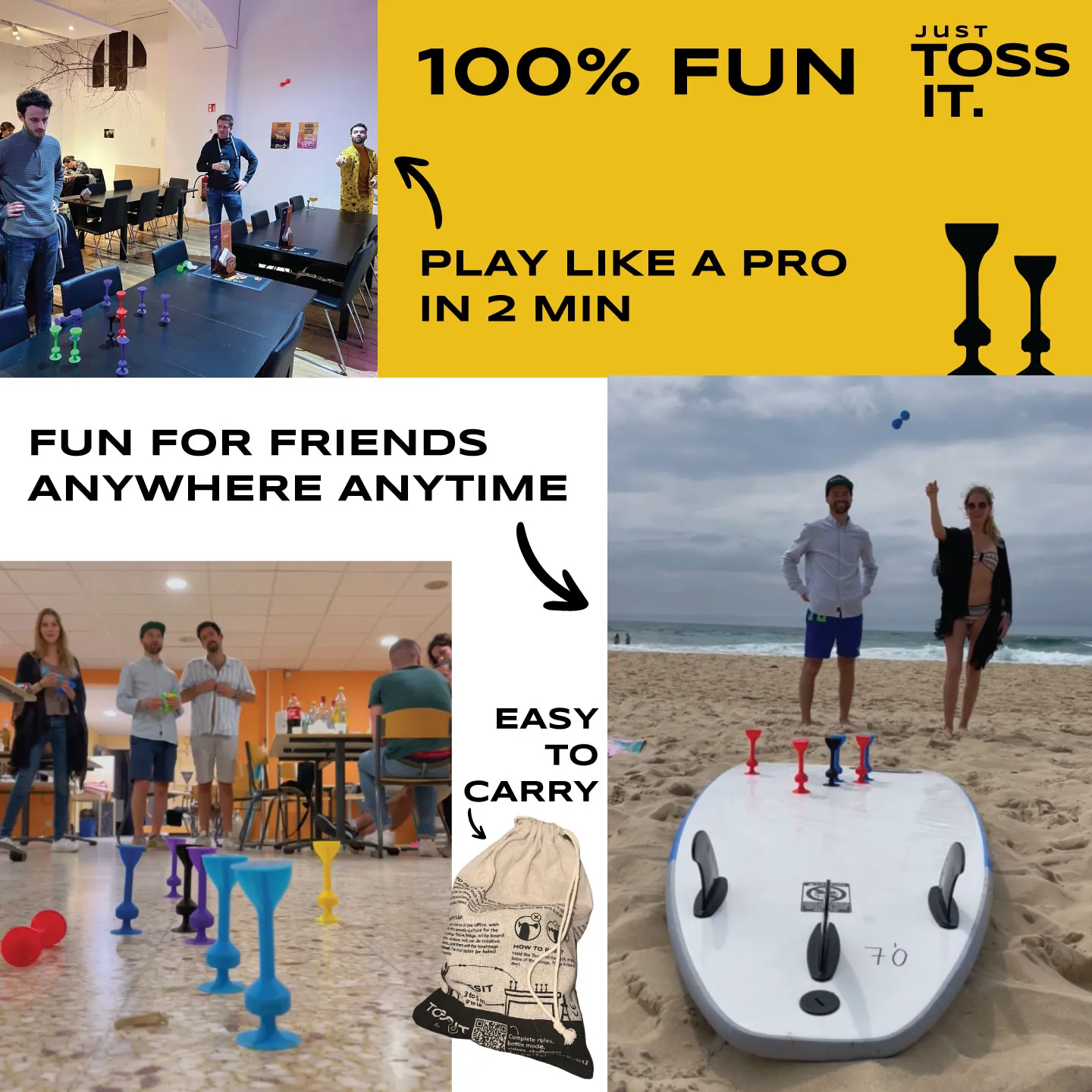 The set you need to get started and have fun with your best pal, your grandpa or grandchild, or even your boss (if she.he's cool). Also one of the coolest game to offer to your friends. 🎁
‍
In this set: 1 Jack, 3 purple Tossits, 3 green Tossits, 1 carrying bag
Perfect for 2 players – Classic or duel rules and more
‍
TOSSIT game is an ingenious and fun mix between darts, bowls, and molkky. Play it inside or outside, several rules for family time or party time with friends. It uses soft darts with a powerful and resistant suction cup optimised to stick to many smooth surfaces. Designed in France.
‍
100% food grade silicone, not a single drop of plastic.
Our beautiful cat 🐈, Snow, stays with us, sorry.
Not suitable for children under 3 years old.